1. ITEM SELECTION
a. Browse any catalogs(Cocktail Dress, Casual Dress, etc) you are interested to find related products in our shop. It's located at the top of the page. Simply click products you like to see the complete description and photos.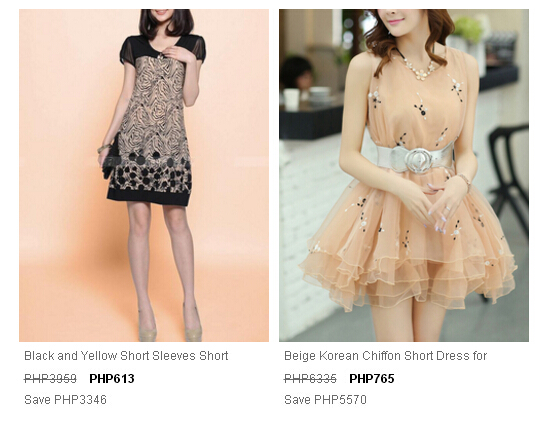 b. Click the Add to Shopping Bag button for the items you wish to purchase. You may need to choose the size and the size guide is besides size selection.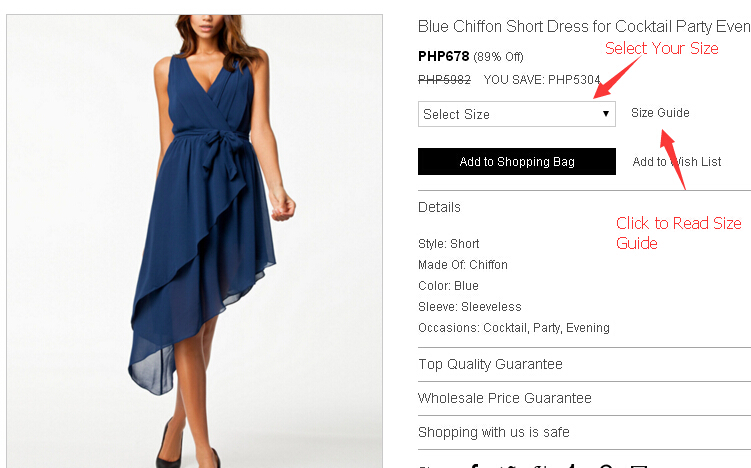 2. REVIEW YOUR BAG
a. Just continue shopping and add more items in your mini bag. Move your mouse on the BAG pattern to view your bag. When complete your shopping, submit the order by clicking the CHECK OUT button. (To adjust quantities, remove items, add coupon code, just click VIEW SHOPPING BAG button)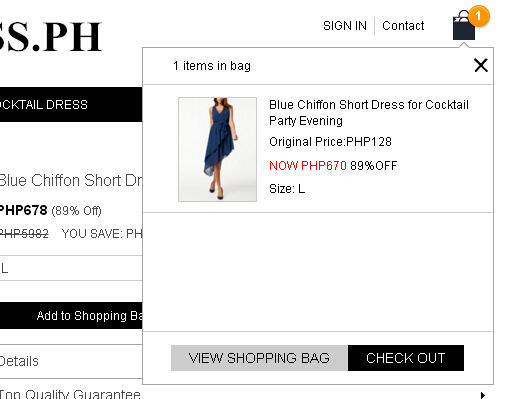 b. Returning customer can log in to your account at dress.ph by entering your registered email and password. For new customers, just enter your email, select "No. I am a new guest" and click Sign in Now button.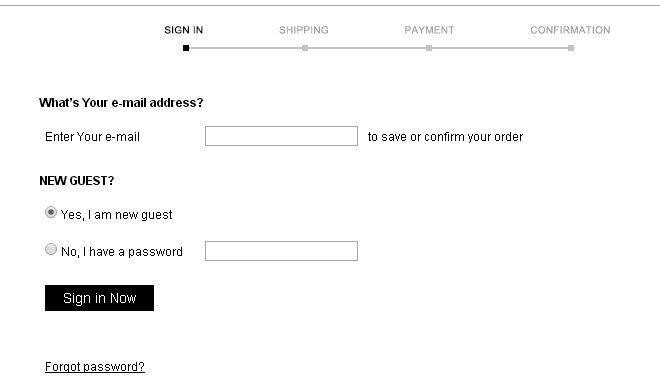 3. SHIPPING AND PAYMENT
a. For first time shoppers, fill out and enter your complete shipping info. If you are a returning customer, your previous shipping info is existed or you can edit for a different location.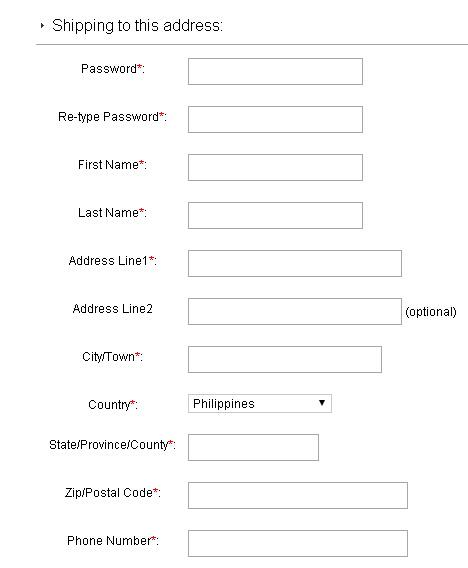 b. Shipping option is automatically selected based on the price. You can choose shipping option based on price and the shipping duration.

c. Click the payment method of your choice.

4. PLACE YOUR ORDER
After complete these, you can click "PLACE YOUR ORDER" button to place the order. Then you will need to pay for your order based on your selection.
Please see How to pay for more details.